UFCW Canada activists came out in full force on September 6 to join working families at Labour Day parades, picnics and other community events. At one of Canada's largest and most time-honoured Labour Day festivities – the Toronto Labour Day Parade – several UFCW Canada local unions combined their presence to create one of the biggest groups in the celebration.

Despite several rain showers, over 10,000 trade unionists and their families spent the day enthusiastically moving their way through the heart of Ontario's capital.

In addition to the massive turnout in Toronto, UFCW Canada activists participated in every major Labour Day event across the country, and proudly waved the union's colours at parades in Halifax, Hamilton, Winnipeg, Saskatoon, Vancouver and other cities.


"UFCW Canada's presence at Labour Day and other community events gets stronger and stronger every year," says UFCW Canada National President Wayne Hanley, who marched in the Toronto parade. "There is no doubt that UFCW Canada is one of the most dynamic and progressive forces in the country, and the union's activists, friends and supporters are fully prepared to come together for events and causes that matter to their communities"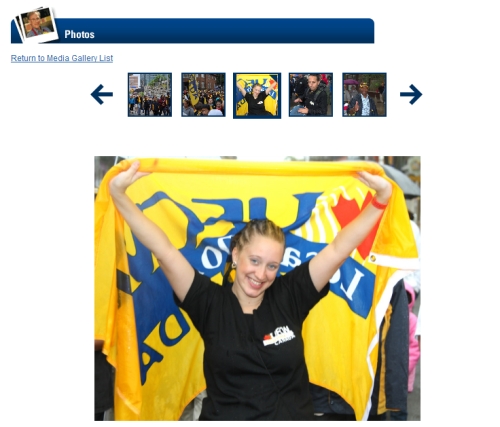 Vol. X No. 35 • September 7, 2010