Loblaw Companies Limited and UFCW Canada Local 1000A, Local 1977, and Locals 175 & 633 are scheduled to meet with an Ontario Ministry of Labour mediator this week, just days after the members of the local unions delivered an overwhelming 97% strike mandate to their bargaining committees. Face-to-face talks to bargain a new collective agreement broke off in June.

Following the issuance of a "No Board" report, the three local unions are now in a legal strike position, with about 30,000 Ontario members at Loblaw-banner stores including Loblaws, Zehrs, Great Canadian Food, and Real Canadian Superstores. A contract for members working at another Loblaw's banner — Fortinos — does not expire until next year.


Loblaw: By the Numbers
Market Share
With 34.1% market share, Loblaw Companies Limited (LCL) is the undisputed leader among Canadian food retailers. LCL is the largest of eight corporations who in 2009 controlled 91.3% of Canada's multi-billion-dollar food retail industry – compared to 77.9% in 1990.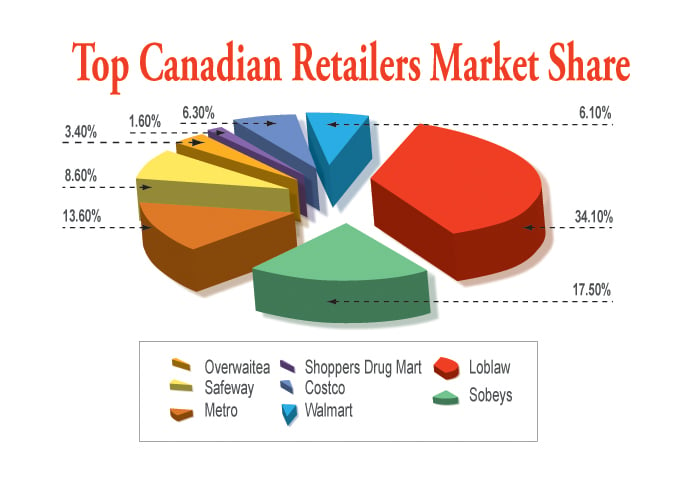 Revenue
LCL collected $30.7-billion in sales last year, and $656-million in net earnings – representing a 19.3 percent increase since 2008.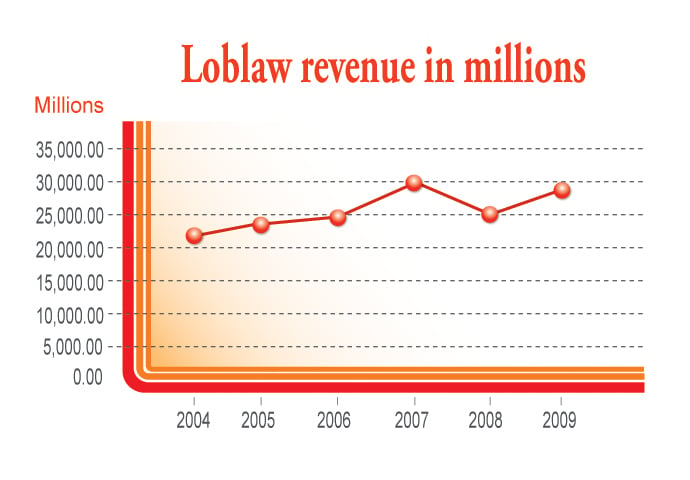 Locations
A total of 139,000 LCL employees work at approximately 1,442 locations across Canada. Most LCL workers are members of UFCW Canada. Loblaw operates its corporate, franchised and associated banners under different trade names including Atlantic Superstore, Extra Foods, Fortinos, Loblaws, Loblaw Great Food, Loblaw Superstore, Maxi, Maxi & Cie, No Frills, Provigo, Real Canadian Superstore, and Zehrs Markets.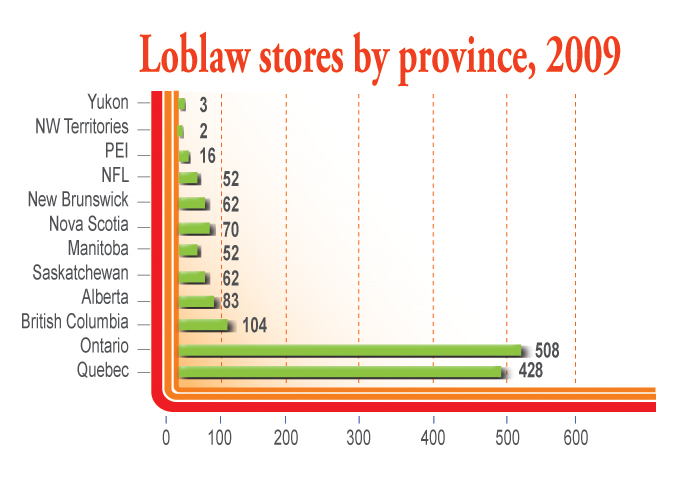 Vol. X No. 28 • July 19, 2010