More than 40 workers at Scotia Recycling in Kentville, N.S., northwest of Halifax, are the newest members of UFCW Canada Local 864, part of the Eastern Provinces Council (EPC). The workers sort and recycle cardboard, paper, and plastic at the facility.

While the bargaining unit is new to the union, many of the workers were proud UFCW Canada members in the past – until it shuttered its doors in 2007, the Maple Leaf Foods poultry plant in nearby Canard, N.S., employed more than 20 of the recycling plant workers.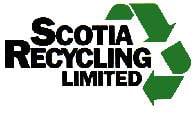 Key to organizing the plant, however, was the lack of dignity and respect with which workers were treated, as well as ongoing health and safety issues, says EPC organizer Chris Mayberry, who worked with Local 864 representative Blair Benjamin on the campaign. The facility has repeatedly been visited by the Nova Scotia department of labour about a lack of workplace safeguards and practices.

With half the workforce being former members, they knew where to turn for help. "They remembered the good, enforceable contract they had for so long with Local 864 at the poultry plant," Brother Mayberry says. "They knew that a union contract would mean an improvement with their new employer, so it was a natural choice."

Local 864 was certified to represent the bargaining unit on March 18, and negotiations for a first collective agreement are expected to begin shortly.


DIRECTIONS • Vol. X No. 14 • April 12, 2010