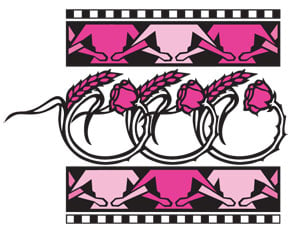 Over the past decade the Saskatchewan Federation of Labour's Prairie School for Union Women has grown in strength as an annual opportunity for trade union women from across the country to learn from each other and build their leadership and activists skills.

This annual summer conference and symposium was recently held at the Waskesiu Lake Lodge about 200 kilometers north of Saskatoon. More than 140 women activists, including 14 UFCW Canada sisters, participated in an intensive four days of workshops and plenary sessions.

"It's always a great event where women from different unions can share perspectives about the issues, challenges and successes they've experienced as women activists," says Carol Cisecki, a UFCW Canada Local 1400 member working as the Labour Community Representative at the Affinity Credit Union in Saskatoon.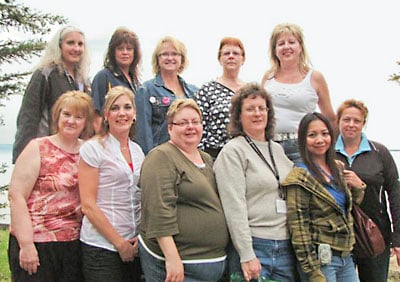 UFCW Canada women from across the Western region joined 140 other Sisters at the Prairie School

Sister Cisecki is also a longtime participant in the Prairie School, where this year she co-facilitated Women Speaking Up — a training course to sharpen participants' public speaking and communications skills at meetings, events and bargaining sessions.

The course was one of nine offered to the union sisters, as well as to sisters welcomed to the Prairie School through its scholarship program for women in equity-seeking groups, as well as non-union and unemployed women.

"The Prairie School is intensive, exhausting — but more than anything it's empowering," says national representative Lily Olson who has attended the school since its inception. "It is an incredible opportunity to learn from sisters from big and small communities across the country committed to building the union movement and making life better for the membership."

For information on the 2011 Prairie School for Union Women, contact the Saskatchewan Federation of Labour at [email protected].